PURIFIED AIR ANYWHERE, ANYTIME.
Protecting yourself and your loved ones from Bacteria, Dust, Pollen & Allergies is now EASIER and SAFER than ever! The MyCleanse™ Wearable Air Purifier is an effective solution for all the impurities that we inhale daily while at home or in the public.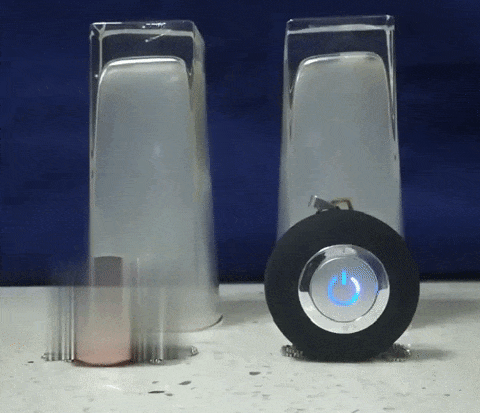 MyCleanse™ technology emits over 3 million negative ions every second attaching to contaminants in the air. When these negative ions bind to positive ions, such as dust, pollen or bacteria they form dense particles that can't float in the air thus cannot spread.
FEEL THE DIFFERENCE
John Miller, director of the Institute of Immunology at Penn Medicine said — "Multiple studies have found that negative ion generators have been proven to be effective at removing germs and bacteria by up to 98%". Enjoy clean and fresh air that comes naturally from wearing MyCleanse™ Air Purifier.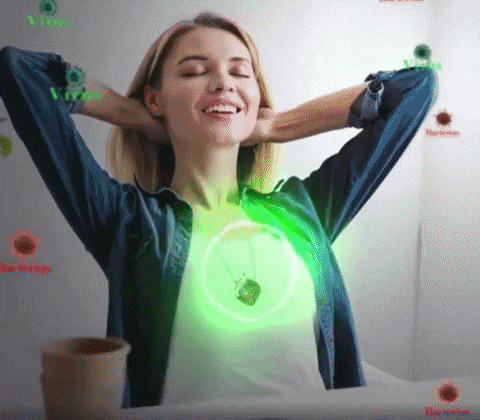 SAFE WHEREVER YOU GO
Whether you're just in your garden or going to crowded public places, be sure to keep your personal space PURIFIED and PROTECTED at all times. Enjoy clean and fresh air everywhere you go.
Negative ions attract nasty particles floating through the air with a magnetic charge, and bind to them, making them too heavy to keep floating and drop to the ground.
USB CHARGING
Universal USB power port allows you to power and use your Air Purifier with an adapter, power bank, computer and more, making it perfectly portable for outdoor/indoor dining or traveling adventures. (AIRPORT SECURITY APPROVED) Works especially well for traveling on airplanes where the air is recirculated and passengers are often sick. 
✅ Long Battery Life (20-24 Hours)
✅ Lighting Charging Capability (Fully Charges In 1 Hour)
✅ Simple To Use (Easy On/Off Switch)
WHAT'S IN THE BOX?
1x MyCleanse™ Wearable Air Purifier with Chain 

1x Charging Cable

1x Instruction Manual 
FREQUENTLY ASKED QUESTIONS
"Is MyCleanse™ only for Adults?"
Answer: No. The MyCleanse™ Purifier is suitable for everyone, regardless of age. From old to young, everybody can benefit from MyCleanse™.
"Does it protect you from Germs & Bacteria?"
Answer: Yes, make sure you protect you and your loved one's from Germs, Bacteria, Dust, Smoke, Pollen & Allergies, at all times. 
"How big of space does the pendant Purify and Protect?"
Answer: MyCleanse™ is effective at purifying a space 3ft by 3ft. Wearing it as a necklace allows it to protect the air you breathe in from your mouth and nose.
"How long does the battery last?"
Answer: MyCleanse™ Air Purifier lasts for 20-24 hours on a full charge which takes only 1 hour.

BUY NOW WITH NO RISK!
Customer satisfaction is our number one priority - and we mean it. Not satisfied with your order? No worries! Let us know within 30 days and we will give you a STRESS-FREE refund.